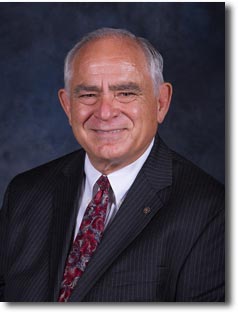 Richard G. Clifford, Principal
As co-founder of CA Financial Services, Richard began his financial planning career in 1983. Having previously served for six years on the Idaho State Compensation Committee, Richard realized that many people have financial cancer. His passion is to cure this malady, by helping people achieve and maintain financial security. Richard's clients continually mention how much he cares. This is demonstrated in the fact that he helps families on a multi-generational basis and his clientele has grown every year through client referrals.His service to others is evidenced in being a Hearing Officer for the Idaho State Bar Association Professional Conduct Board, flying as a Search Pilot for the Nez Perce County Sheriff's Air Posse, and being a Board Member for the Idaho Department of Insurance Continuing Education Advisory Committee and Fraud Awareness Coalition. Richard has been an active member of the Clearwater Estate Planning Council for over 25 years. When not working, Richard enjoys traveling, spending time with family, and staying busy with his five very active grandchildren. Richard Clifford is a life member of Mensa.



Check the background of this investment professional on FINRA's BrokerCheck.
Doug Johnson, Portfolio Strategist
Doug has been with CA Financial Services since January 2009 and develops customized investment portfolios that meet a broad range of client objectives and risk tolerances. Doug is a licensed Registered Representative and Investment Advisor Representative. Prior to joining CA Financial Services, Doug was the Chief Financial Officer of Saint Joseph Regional Medical Center for 29 years. He developed investment policies and managed investments for the Medical Center. Doug also served as a member of Carondelet Health System Investment Sub-Committee for System corporate funds that guided investment manager selection, monitoring and review. Doug graduated with a B.S. degree in Accounting & Finance from the University of California, Berkeley, and has a M.S. in Agricultural Economics & Business Management, University of California, Davis. When not working, Doug enjoys international folk dancing, traveling to Europe with his wife, Darcy, and visiting their children and grandchildren.
Check the background of this investment professional on FINRA's Brokercheck.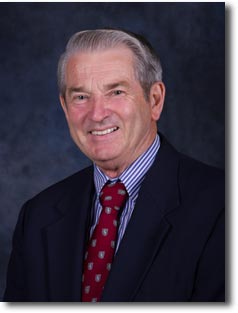 Robert J. Clifford, Accredited Investment Fiduciary®
Robert graduated from the University of Idaho in 1996 with a Bachelor's Degree in Finance and a minor in Economic Forecasting. After graduating from college he entered the mortgage industry where he spent 15 years teaching homebuyer seminars, assisting clients with budgets, credit repair, and helping clients meet their long-term financial needs. Through these years, Robert recognized the need people had for a more integrated plan to achieve their financial goals. His desire to help others led him to obtain his securities licenses to better assist people with their retirement planning. Robert teaches Financial Peace University courses to help people develop a plan to eliminate debt, with a goal of enhancing their financial security and wealth building. Robert is an active member in his community through Rotary International and many other civic organizations. His greatest joy is spending time with his wife, Missy, and playing with their three energetic children and their various activities. When not working, Robert enjoys running, fly-fishing & skiing.
Check the background of this investment professional on FINRA's BrokerCheck.
Joe Van Ausdle, Insurance Specialist
Joe joined our firm in 2015 and has been helping advise people on their long-term financial needs since 2012. Joe is a fully licensed Registered Representative and Investment Advisor Representative, meeting the fiduciary responsibilities we require to operate in the best interests of our clients. Joe brings his knowledge of the life, disability and long-term care insurance industry to our team. Through our independent insurance broker relationships, Joe helps find our clients the best life, disability or long-term care insurance to satisfy their personal risk concerns. Prior to following his passion to help people with their financial needs, Joe received his Master's Degree in Social Work from Walla Walla University. For seven years he worked with a mental health counseling facility and other nursing facilities. The State of Washington contracted him as a mental health evaluator, where he assisted patients in the transition from hospitals to skilled nursing facilities. Joe loves spending time with his wife, Sue, and their children and grandchildren. When they find the time, they enjoy biking, golf and travel.
Check the background of this investment professional on FINRA's BrokerCheck.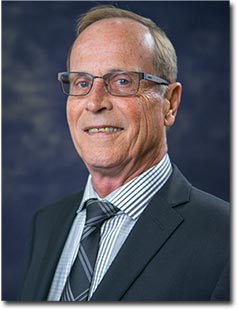 Dan Matoske, Research Specialist
Dan assists with our investment and market research, helping to create customized portfolios to align with our client's needs to obtain their financial goals. As a team, we evaluate all portfolios based upon their historical downside risk and potential upside return, based on past performance. Dan is a fully licensed Registered Representative and Investment Advisor Representative, meeting the fiduciary responsibilities we require to operate in the best interests of our clients. Prior to joining CA Financial Services, Dan worked with AG Edwards, Wachovia and most recently with Wells Fargo Advisors over the span of 12 years. Dan graduated from Boise State University with a B.B.A. in Business Economics. Dan provides us with additional investment knowledge and experience to contribute to our team, giving us greater resources to meet your needs. Dan enjoys traveling to new places, and enjoying activities in the great outdoors with his two dogs Rudy and Bella.
Check the background of this investment professional on FINRA's BrokerCheck.
Terry A. Courtney, Office Manager
Terry is the first person who will meet you at the door, answer your phone call, or resolve any questions you might have. In addition to welcoming you with a smile, Terry's responsibilities include responding to client service requests, processing documents and record management. Terry has lived in Lewiston throughout her life and worked in Customer Service at a local business for over 32 years. She has been an active member in her community, involved in the Christmas and Community dinner for 25 years which feeds between 1500-2000 people annually, and other community leadership positions. Terry enjoys spending time with her husband, Mike, her three adult children, and her six energetic grandchildren. In her spare time, Terry enjoys camping, huckleberry picking and 4-wheeling.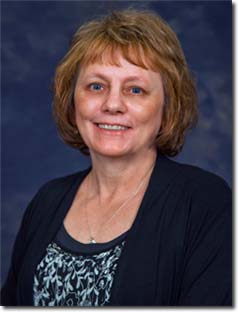 Mission Statement
At Clifford Associates (CA) Financial Services, our mission is to enhance our client's financial security and peace of mind.  We take great care in listening to our client's needs and objectives, so that we can build customized investment portfolios to help them achieve their financial goals and dreams.
Services
We provide financial and investment services including Registered Investment Advisory Services, Private Portfolio Management, Financial Planning, IRAs, College Savings Plans, Life Insurance and Estate Planning Assistance.
The Summer 2020 Edition of our Quarterly Newsletter is here! Click here to visit our Newsletter page where you can view/print the Summer 2020 Edition or any other of our archived quarterly newsletters which contain advice and tools to help you navigate the myriad of financial news and trends.
Securities and advisory services offered, in states where licensed, exclusively through representatives of KMS Financial Services, Inc., Member FINRA / SIPC and an SEC Registered Investment Advisor.
This site is for informational purposes only and is not an offer to sell or a solicitation of an offer to buy any securities or investment advisory services which may be referenced herein. We may only offer services in states in which we have been properly registered or are exempt from registration. Therefore some of the services mentioned may not be available in your state, and if not, the information is not intended for you.